St Thomas' Church and churchyard were built in 1769. Prior to this a chapel of ease for the parish of St. Helen, Churchtown had existed since 1327 on a site to the rear of the High Sreet, but this was demolished and replaced by the current building. When it was first opened it was known as "All Saints Chapel of Ease" and didn't become known as St Thomas' Church until 1848. The graveyard at St Thomas's was first used in 1849, and extended in 1955.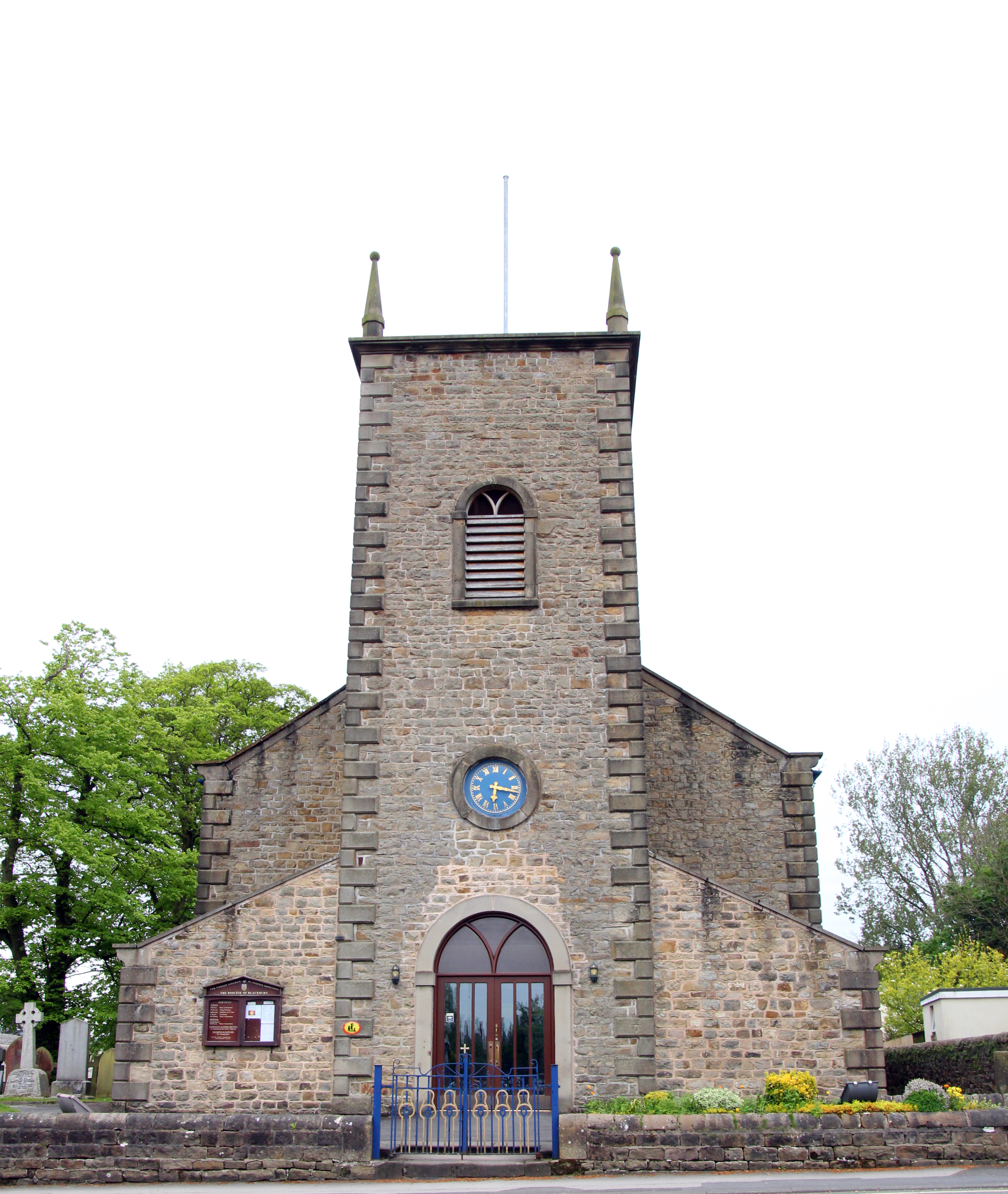 There are two Commonwealth War Graves in the churchyard, and two memorial plaques, one for each of the two World Wars, in the church. Both plaques are mounted together on the wall of the church, flanked by the Union Jack and the Royal British Legion flags.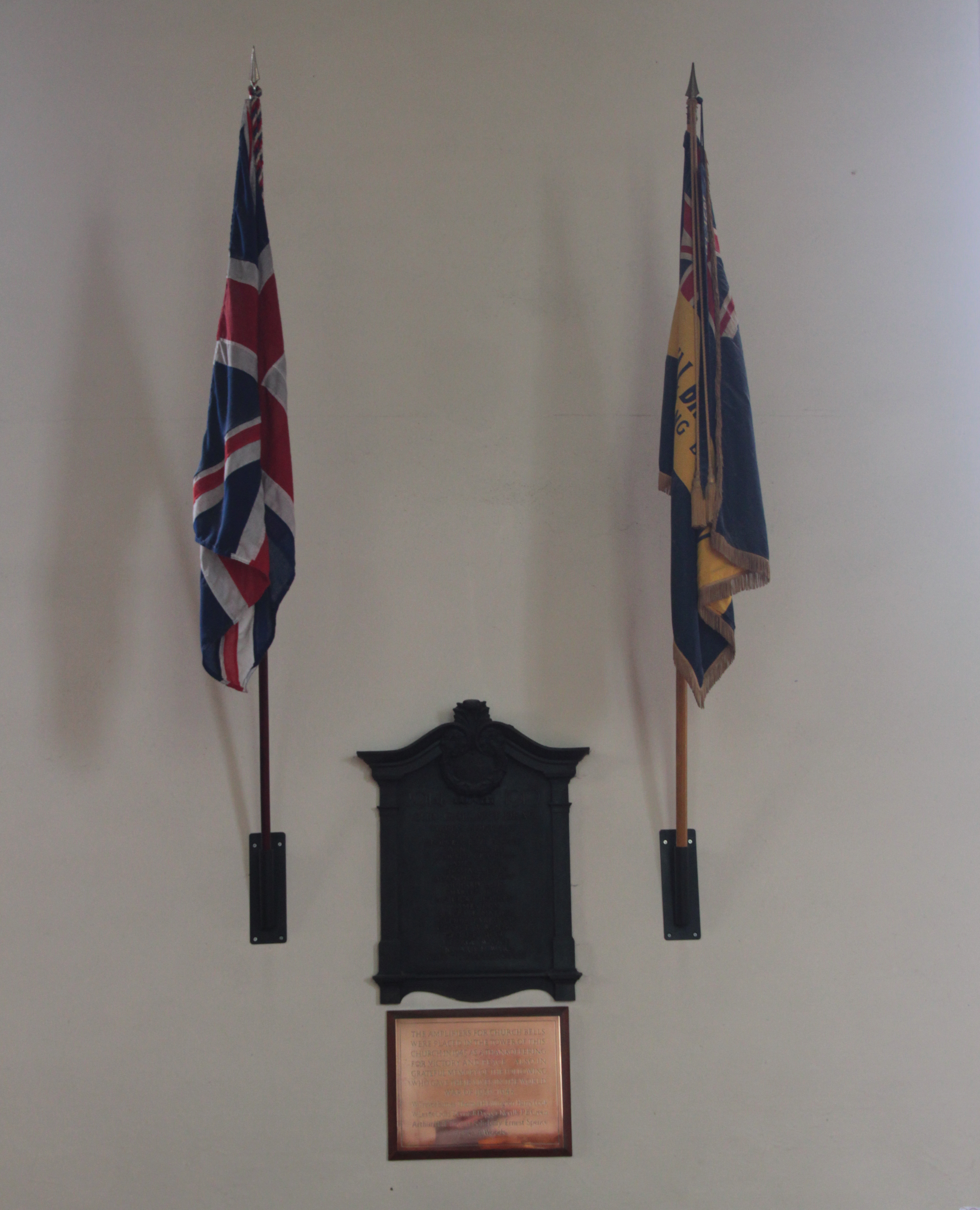 WW1 Plaque
This plaque contains the names of all 19 men from Garstang and Bonds who fell in WW1, and who are remembered on the Garstang War Memorial. Information about all these men can be found on the Garstang War Memorial page of the Poppy Trail.
Also named on this memorial are the following:
George Lawden Boys-Stones – information on the Catterall page of the poppy trail here
There is also a memorial plaque to George in St. Thomas's church.
George is also remembered on a family grave in the churchyard.
Other names on the memorial:
Nicholas Hornby – remembered on the Nateby War Memorial here
George Shaw – remembered on the Nateby War Memorial here
George Ernest Wadge – Remembered on the Winmarleigh War Memorial. Information on the Winmarleigh page here
Alan Hayton Greenhow
Private 65514. 12th Company 1st Battalion Canterbury Regiment, New Zealand Expeditionary Force
Alan was born in New Zealand in 1889, the son of William and Elizabeth Greenhow.
The family had emigrated to New Zealand in 1881, prior to Alan's birth.
Alan was killed in action on 25th August 1918, aged 29
He is buried at Beaulencourt British Cemetery, Ligny-Thilloy, France
Alan's family had retained strong links with their relatives in Garstang, hence his commemoration on the memorial plaque at St. Thomas's church
Grave of Edward Crompton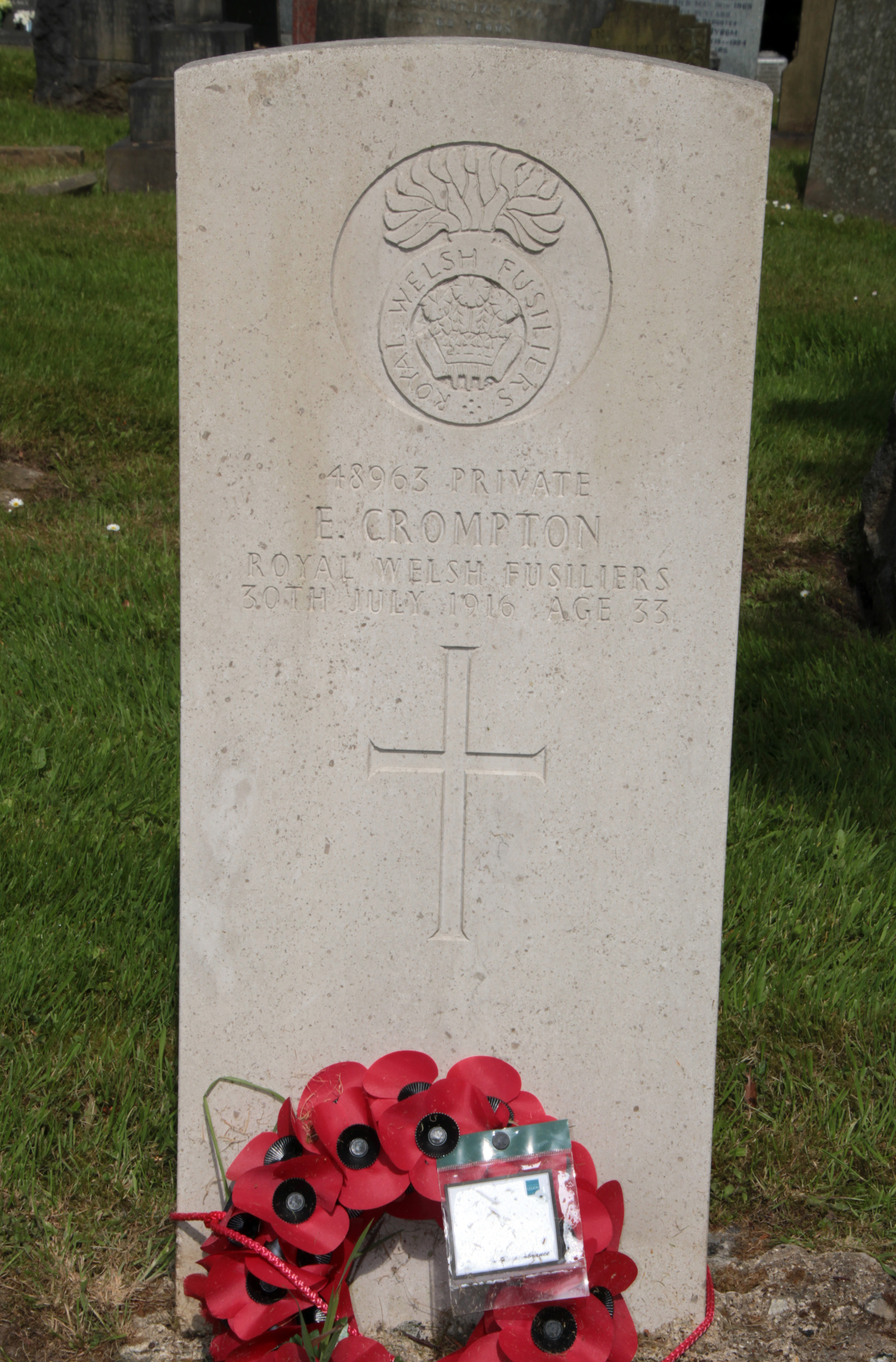 Information about Edward Crompton can be found on the Garstang
War Memorial page here
Arthur Edward Richardson
Private 6325. 11th Battalion Australian Light Infantry.
Arthur enlisted in the Australian Infantry at Perth, Western Australia on 19th March 1916 and was posted to the 11th Battalion.
On 6th May 1917 he was slightly wounded during fighting near Bulle Court Farm, but remained on the battlefield.
During his service in France, apart from his wound, he suffered two bouts of trench foot, recurrent bronchitis and emphysema. He was finally discharged unfit and was issued with the Silver War Badge. This was issued in the United Kingdom and the British Empire to service personnel who had been honourably discharged due to wounds or sickness from military service in World War I.
Arthur died as a result of his chest conditions on 30th July 1919 at Croston Barn Farm in Garstang. He was 41.
He is buried in the churchyard at St. Thomas's.
WW2 Plaque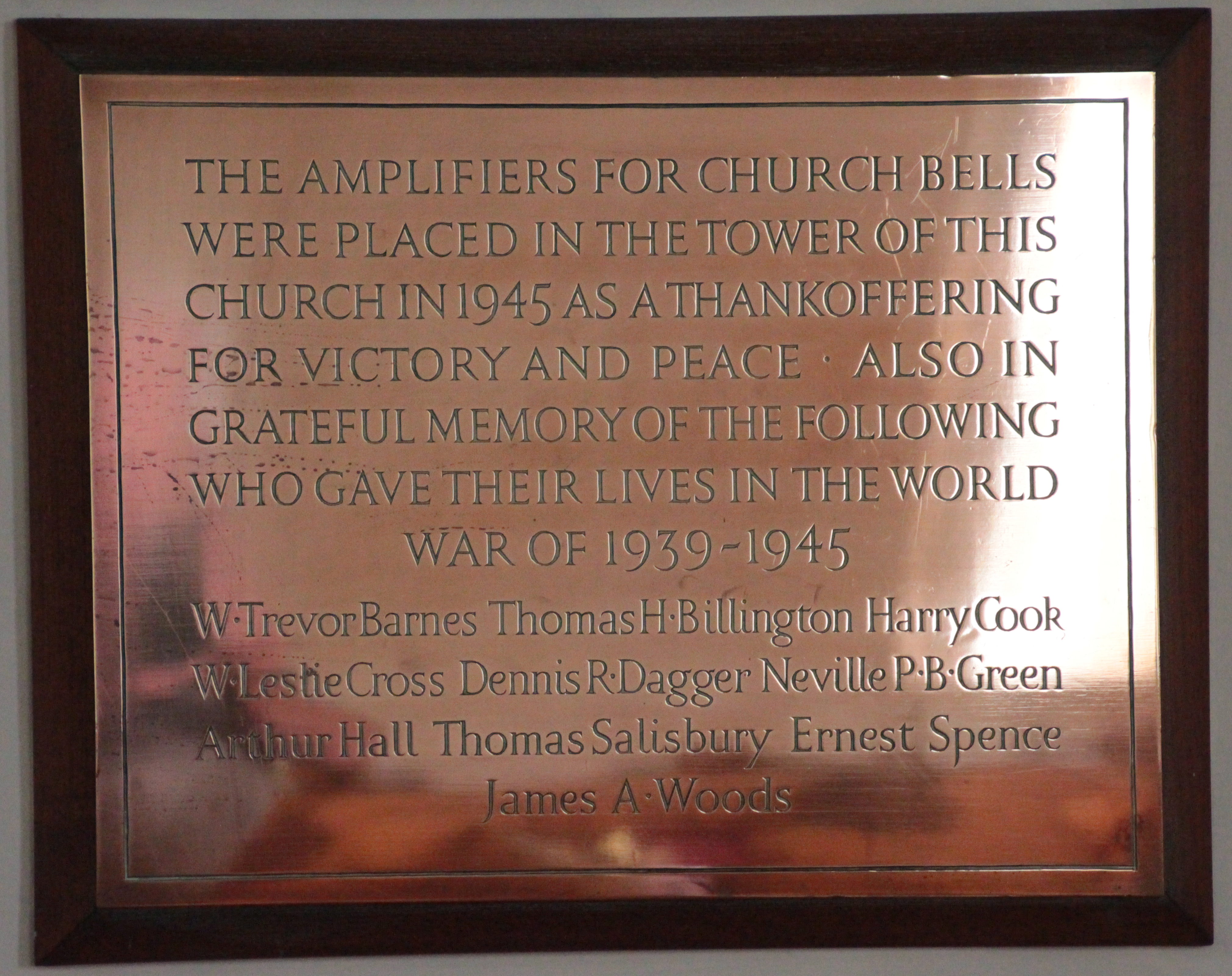 This plaque contains the names of all 15 men from Garstang and Bonds who fell in WW1. Information about all the men apart from the one below can be found on the Garstang War Memorial page here
Also named on this plaque but not on the town's War Memorial:
William Leslie Cross
Trooper 14256498. 1st Royal Tank Regiment Royal Armoured Corps
William was born in Garstang in 1924, the son of Robert Ronson Cross and Mary Elizabeth Cross.
In 1939 the family were living in Longmoor Lane at Nateby, and William was employed as a packer in a milk factory.
William was killed on 2nd August 1944 aged 20.
He is buried in the Bayeux War Cemetery, France.
The inscription on his headstone reads:
LIFE IS ETERNAL, LOVE WILL REMAIN. IN GOD'S OWN TIME WE SHALL MEET AGAIN.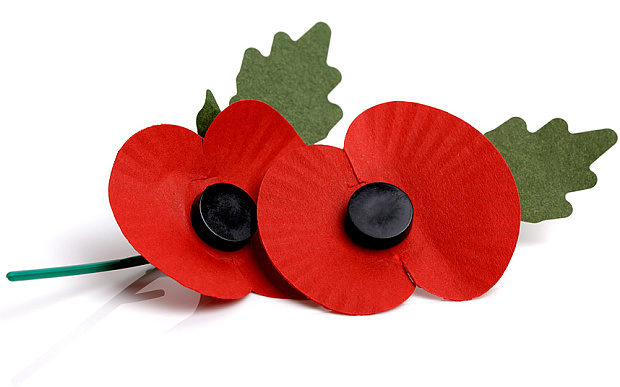 Also in the churchyard are several family graves which remember fallen men who are buried elsewhere:
Alldred Eric Rawsthorn
2nd Lieutenant. 4th Battalion Loyal North Lancashire Regiment
Alldred was the son of John James and Margaret Edith Rawsthorn of Yew Trees, Preston. The family later moved to Calder Mount at Garstang, and Alldred is remembered on the family grave.
He was killed on 15th June 1915, aged 23, near Festubert, France and is remembered on the Le Touret Memorial in France.
Lionel Lund
Private 3861305. 2nd Battalion West Yorkshire (Prince of Wales Own) Regiment.
Neville Proctor Bryning Green
Flight Sergeant 1079710. Royal Air Force Volunteer Reserve
Other conflicts since WW2
Palestine
In the churchyard is the grave of Mary Wedge, and remembered on it is her son, Albert Wedge who was killed while on National Service in Palestine on 1st March 1947.
Albert is remembered on the War Memorial at St. Michaels on Wyre here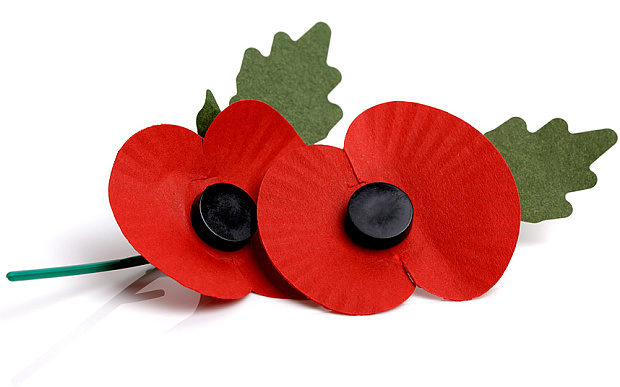 Afghanistan
Also in the churchyard is the grave of a soldier who was killed in Afghanistan.
Jonathan James McKinlay

Lance Corporal 25048995. 1st Battalion The Rifles
Jonathan was born on 7th November 1977, the son of Malcolm and Valerie McKinlay, and sister of Rebecca.

He was married to Lisa, and father to Oliver, Megan and Piper.

Jonathan was killed by a burst of small arms fire on Wednesday, 14th September 2011, while on patrol with his team and members of the Afghan Uniform Police in a village near to his checkpoint in Afghanistan.
He was 33.

His ashes lie here in the churchyard
and also at Tidworth Military Cemetery in Tidworth, Wiltshire.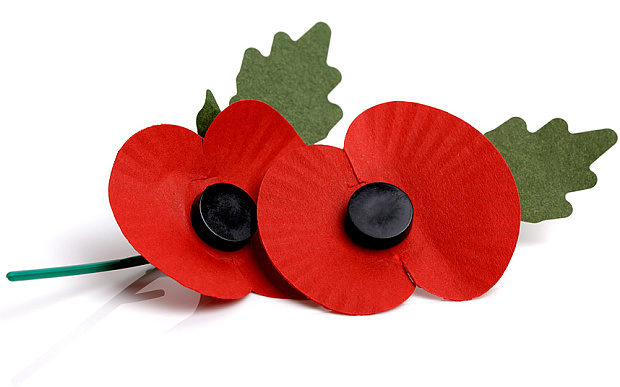 There are many tributes to Jonathan from family, friends and colleagues here, including this one:


Major Mike Turnbull, Officer Commanding B Company, 1 Rifles:

"Lance Corporal McKinlay was one of the company's most colourful and vibrant characters; a man with a huge personality and irrepressible optimism. He had endured his share of setbacks in a career spanning fifteen years, but he'd met each one head-on and with the same determination to start afresh.

Life was all a challenge to him, and where lesser men would have faltered, Lance Corporal McKinlay simply forged ahead.

He brought that same optimism to B Company when he arrived as one of our Mortar Fire Controllers, newly-qualified and bubbling with enthusiasm for his trade. His impact was instantaneous, both within the Fire Team with whom he worked, and the platoon with whom he lived.

His mere presence on a patrol would reassure the men around him; they knew that they were in good hands when Lance Corporal McKinlay was on the ground. He was that sort of man, with a generosity of spirit and a kindness of heart that endeared him to all who met him. He had found a home in B Company, and we weren't ready to say goodbye so soon.

One in a million, the finest of Riflemen, he will be remembered with our deep and enduring affection."